Thanks for visiting Merton Hockey Club, we're a South London based hockey club that welcomes both social and competitive hockey players to join us for some winter sporting activity and of course a hearty tea and laugh afterwards.
"Game on"- Hockey is back (again):
All being well, we should be able to get back on a pitch from 29 March, with league matches re-starting from 17 April. I'm sure many of you are itching to get back out on the pitch and dust off the old cobwebs. or just see a few more familiar faces then your family and house mates. New players always welcome and we will be running some Back to Hockey sessions over the summer. Please get in touch if you'd like more information.
With us getting started again everyone should remind themselves of the England Hockey 'Return to Play' Guidance which can be found here and all players need to register here at least 24 hours before participating in training or matches. So have a read and be sure to see what needs to happen pitch side on game day.
---
Juniors:
---
League Re-starts
Hopefully, women's and men's leagues will then re-start on 17 April, with the aim to complete a half season by the end of May. Captains will be in touch regarding availability once we have the green light and we will also try to arrange some friendlies before then.
Next Season
Thanks to everyone who responded to the various surveys about the new league structures next season. The upshot is that we've requested that the Ladies 1s & 2s, Mens 1s & 3s (Boars) enter the new London area, whilst the Mens 2s enter the new South East structure. Standings at the end of this (half) season will probably have no bearing, so we wait to see where our teams are placed.
We're always looking for new players so if you're keen to join just drop us an email at info@mertonhockey.co.uk and we'll get back to you.
Training Dates
We expect more guidance to be released next week, but in the meantime juniors training will resume on Tuesday 30 March 5-6pm at Raynes Park HS and on Saturdays from 10 April at Hatfeild School, Morden. For seniors, we have a club training session booked for Friday 9 April, 8pm – 10pm at Raynes Park HS (contact your captains for details). At the moment, we're unable to use KCS or Blenheim, so thanks to our friends at Wimbledon HC for letting us use their pitch. We also plan to run some 'back to hockey' sessions over the summer for beginners/returners as we have had a number of enquiries from new players, so please spread the word.
---
New Pitch
We are working with Merton Council to address the lack of usable hockey pitches in the borough and have identified that Morden Rec would make a great venue as it has an existing Pavilion and floodlights. More details on the project can be found here.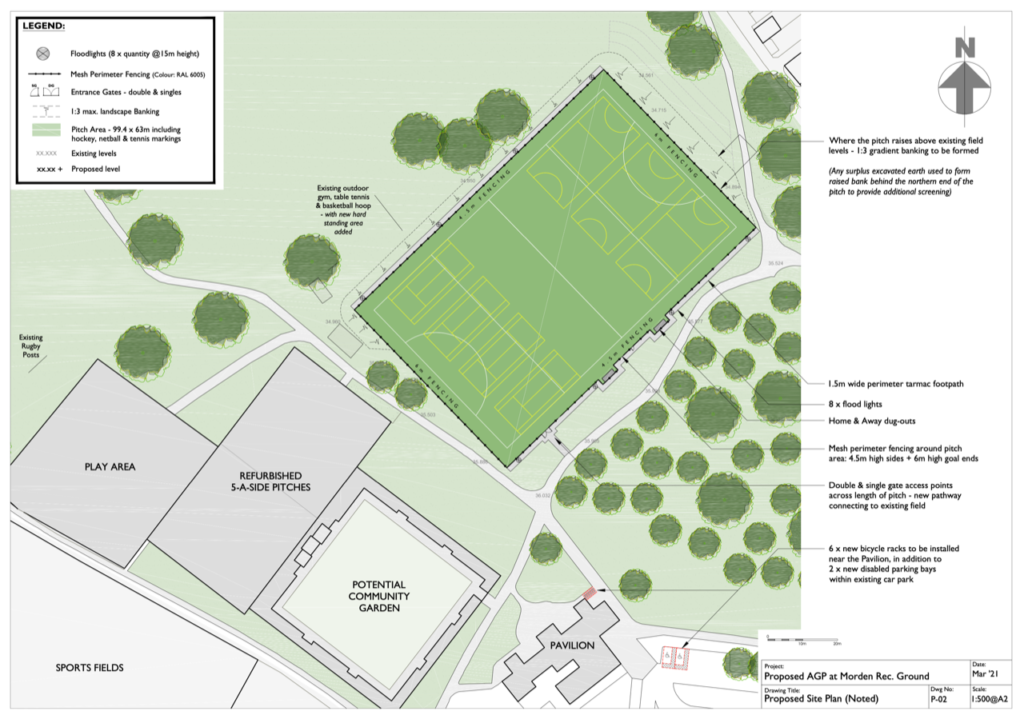 ---
Summer Hockey
We've been invited to join summer leagues at Epsom (men), Surbiton (women 7-a-side) and OCs (both/mixed) from May/June. It would be good to get some volunteers to help co-ordinators teams to give our winter captains a break, so please let your captain know if you're either interested in playing and/or can help organise teams.
Need a New Stick?
The club has been offered a significant (50%) discount on new sticks from the Hockey Centre. We would like to offer this to anyone who works for the NHS or who is a teacher in the first instance and then will open it up to others, so please let Stoney (Mens 1s captain) know via your captain if you're interested.
Golf Day
Seeing as all the golf courses are now in pristine condition, we thought we better do something about that, so are proposing a golf day on Friday 21 May. Likely to cost around £50 for golf + food at either Coombe Wood or Wimbledon Common GC, let chris.walker1@runbox.com know if you're interested.
Welfare Officer Details: