Merton Hockey Club Open Day Hockey Fest!
Our Club Open Day this year is on Saturday 3 September at Harris Academy, Lilleshall Road SM4 6DU. Setup is from 1300 to 1400. Short games will start at 1400 ending around 1700.
Everyone is very welcome to join irrespective of age or ability. Our current Mens and Ladies players are here to make you welcome. Whether you are new to hockey and want to give it a try or are returning to hockey after time away from the game you will be made very welcome – ask for Paul Dickinson or Kelly Reeves or just join in! We provide sticks. You just need yourself, a tee shirt, shorts (or a hockey skirt) and socks. Please bring shin pads if you have them – if not we can lend these too. We play some very friendly mixed 6 or 7 a side games and all ages and ability levels from complete beginner are very welcome.
If you want more details about the club please click Get In Touch and we will respond.
Paul Dickinson – Club Captain.
Check out the Latest News for updates from the Club.
Thanks for visiting Merton Hockey Club, we're a South London based hockey club that welcomes both social and competitive hockey players to join us for some Winter sporting activity and of course a hearty tea and laugh afterwards.
Hola! Check out our upcoming fixtures, past results, latest news & events or find your face in our gallery and of course please leave us a comment about how much you loved our teas or tell us what's on your mind… but only if it's about hockey and how fit you're getting!
Guests:
Would you like to join one of our teams? Or maybe you'd like to volunteer? Or organise a friendly game against us? Please drop us a note – we would love to hear from you!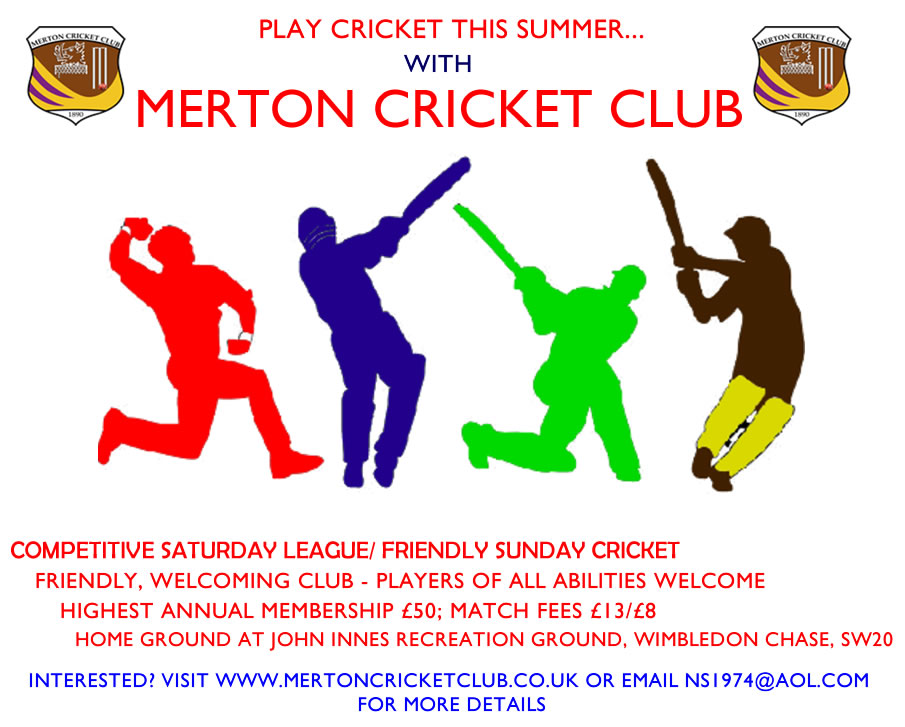 ---