Congrats to Jimmy and Tina!
All at MHC would like to congratulate Jimmy and Tina on the arrival and their baby girl, born 31 April. She's definitely going to be a great hockey player in the future!
Merton Hockey Club Open Day Hockey Fest!
We had a great turnout at the Open Day on 3 September, over 30 of us turned up to realize how unfit we have become over the summer! Thanks to everyone who made it down and welcome to all the new players!

We're always looking for new players so if you're keen to join but missed the open day, just full out the form Get In Touch and we'll get back to you!.
Check out the Latest News for updates from the Club.
Thanks for visiting Merton Hockey Club, we're a South London based hockey club that welcomes both social and competitive hockey players to join us for some Winter sporting activity and of course a hearty tea and laugh afterwards.
Hola! Check out our upcoming fixtures, past results, latest news & events or find your face in our gallery and of course please leave us a comment about how much you loved our teas or tell us what's on your mind… but only if it's about hockey and how fit you're getting!
Guests:
Would you like to join one of our teams? Or maybe you'd like to volunteer? Or organise a friendly game against us? Please drop us a note – we would love to hear from you!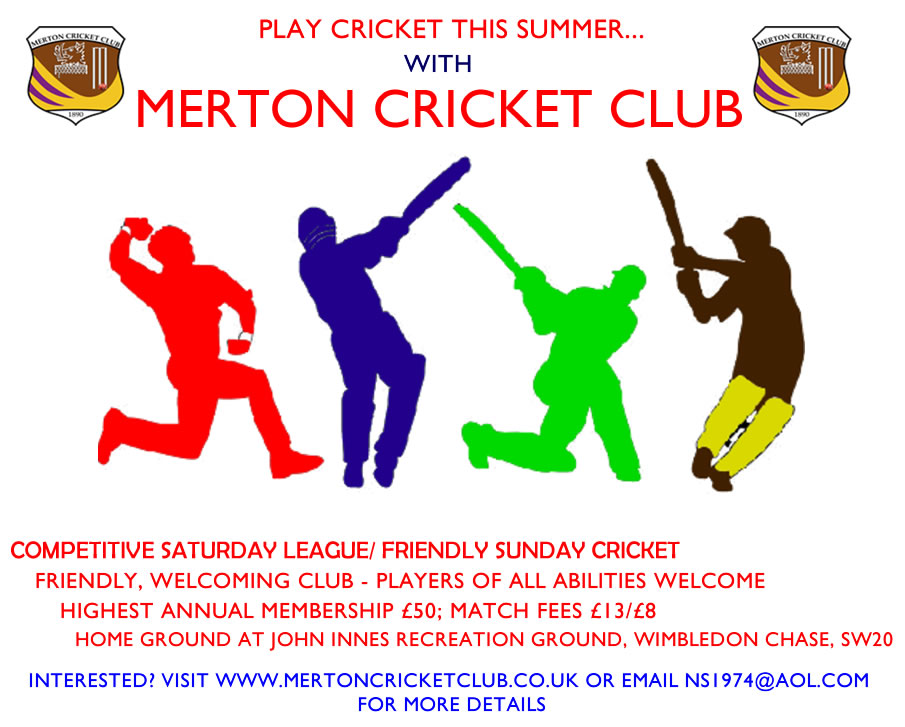 ---